The UNdated Just Be Daily Planner

If you find yourself struggling to find a daily planner that supports your efforts to run a godly home and work-life, look no further.
This un-dated daily planner is perfect for the woman who is a:

*Jesus-loving
*Kingdom-minded
*Entrepreneur
*Keeper of the Home
Learn more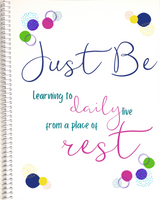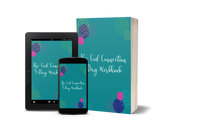 The God Connection Workbook
Learn how God speaks so you can begin a lifestyle of hearing His heart towards you and His direction for your life. Available in both physical and digital format.
The God Connection 5-day Workbook will help you:
✳️ Discover God's voice in your life    ✳️ Overcome obstacles of hearing
✳️ Schedule your day around God      ✳️ Better understand how God sees you
LEARN MORE
Conversations With Daddy
It's a journey of discovering that God DOES still speak
AND that God wants to talk to
ALL of us
ALL of the time.
Conversations With Daddy is my personal journey to understanding my identity in Christ and the relationship that God wanted to have with me as my Heavenly Father.

Make the journey personal by pairing it with the Conversations With Daddy Companion Journal and documenting what God says to you while reading the book and in your quiet time.
"…through reading the conversations Mary Jo was having with our Father, He was also speaking to me."

Rhonda
"Love this book. Thanks for writing it."

Carla
"If you want to know that God speaks today, this is clear evidence that He does."

Andrea
I loved this book and will read it again and again!

A.A.
...a skill I hadn't developed until reading CWD!

C.
I'm finding myself waiting for my conversation with my Heavenly Father.

R.G.
Conversations With Daddy
The book, Conversations With Daddy, is a transparent look into the personal life of Mary Jo Mayes and the discovery of her identity. Make the journey personal by combining it with the Journal, Workbook, and class.
LEARN MORE
Blog
The blog for possibly random examples of who we are and the things we love! Follow if you're interested in: Raising a Kingdom-minded Family * Identity-Focused Discussions * Ice Cream * Mandatory Family Fun Nights * Scavenger Hunts * Birthday Parties * Holiday Fun * and more!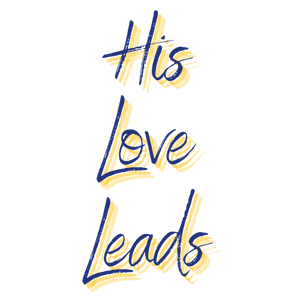 His Love Leads
T-Shirts are usually "Me" focused, but as a believer, our role is to point others to the love of Christ and heart of our Father God. This line of products takes our mission to the street when people read our shirts and speak truth into their own lives.
You are fearfully and wonderfully made, but so is the person across from you. Let them know it!
SHOP NOW